http://www.theguardian.com/society/2014/nov/04/victorian-sexual-exploitation-of-poor-girls-isnt-history
'Victorian' sexual exploitation of poor girls isn't history
19th-century prostitutes' champion, Josephine Butler, has lessons for how society needs to change its attitude to today's abused young woman, a new biography says
Tuesday 4 November 2014 15.00 GMT
The death of a child would destroy most people, but the tragedy acted as an inspiration for the Victorian reformer Josephine Butler (pictured below). In the years following her five-year-old daughter Eva's death, in 1864, the Northumberland aristocrat, who was related to the former prime minister Earl Grey, began to search the streets, workhouses and docks of Liverpool, giving shelter to impoverished women and young girls who had been forced into sex work.
"I became possessed with an irresistible desire to go forth and find some pain keener than my own," Butler wrote. "I had to meet with people more unhappy than myself. My sole wish was to plunge into the heart of human misery, and to say to afflicted people as I now knew I could: 'I understand. I too have suffered.'"
Butler is one of the great British feminists. But in comparison to women such as Florence Nightingale and Mary Seacole she is barely known. She can and should be seen as a precursor of the suffragette movement, a woman who took on and changed a system designed to keep her down, and did so on behalf of women who were demonised, says Helen Mathers, author of The Patron Saint of Prostitutes, a new biography of Butler.
Why is she not seen as a national heroine? "To many, she was the reverse of a heroine because she fought for women's rights at a time when men had all the power," says Mathers. "But she never gave up, never backed down. She forced society to face the sordid details of its abuse. No wonder she was unpopular, and that seems to have clung to her memory ever since."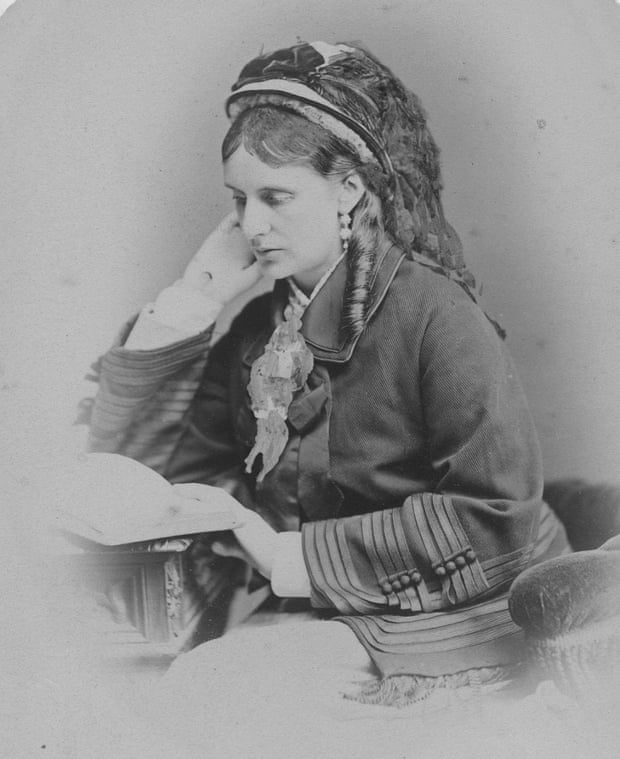 Butler learned of what she called "the steel rape" of sex workers. Under the Contagious Diseases Act, police doctors carried out the most invasive genital examinations of any woman, from the age of 13, who might have a sexual infection. "It was legalised sexual assault," Mathers says. "There was no treatment for sexually transmitted diseases. Women were held responsible for the consequences of gonorrhoea and tertiary syphilis."
It may sound archaic, a terrible relic of a less enlightened age, but recent events such as the Rotherham and Rochdale child sex abuse scandals are proof that we need a Butler in society today, says Mathers. "Josephine Butler would not have been surprised by any of the things we now know about Rotherham. They are horribly similar to abuses she discovered in Liverpool and London in the 1860s. Very little has changed. Yet again, the police and our government are standing by and doing nothing or, in some cases, facilitating the abuse."
Over a period of eight years, Butler campaigned to have the Contagious Diseases Act repealed, lobbying MPs in the Houses of Parliament and holding civic meetings across the country. A respectable woman did not talk of such things in polite society, and she was met with hostility wherever she went.
But, in 1886, Butler sat in the Commons' public gallery to watch as the act was repealed, and the age of examination raised from 13 to 16 years. It was a small attitude shift for the powers that be, and a life-changing moment for the women Butler gave voice to.
Yet Butler was under no illusion that legislation alone would solve the problem. She recognised that the public's attitude towards young, poor girls remained condemnatory. And this, Mathers says, has not evolved: "Butler insisted that a change in the attitudes of men – the police, the judiciary and the government – was the only way to achieve real progress. But society today still tacitly condones the exploitation of a certain class of women. The girls in Rotherham were treated like slaves, there to be exploited and abused.
"We may think we have moved on from Victorian attitudes, but we have not," Mathers says. "The Rotherham report show that it is often children in care who are abused. The police justified their inaction by using terms like 'undesirables', 'deviant' and 'promiscuous' in their reports. This culture, which assumes there is a class of young girls 'asking for it', is the chief reason why such abuse was able to continue unchecked. Butler would have recognised it: the culture of fallen women."
Butler died in 1906, 22 years before women won the right to vote. She is a model for how moral purpose can create genuine, on-the-ground change and deserves to be remembered today, especially as reports warn that the sexual exploitation of vulnerable children is now the social norm in some parts of the UK.
The Patron Saint of Prostitutes by Helen Mathers is published by The History Press, priced £16.99